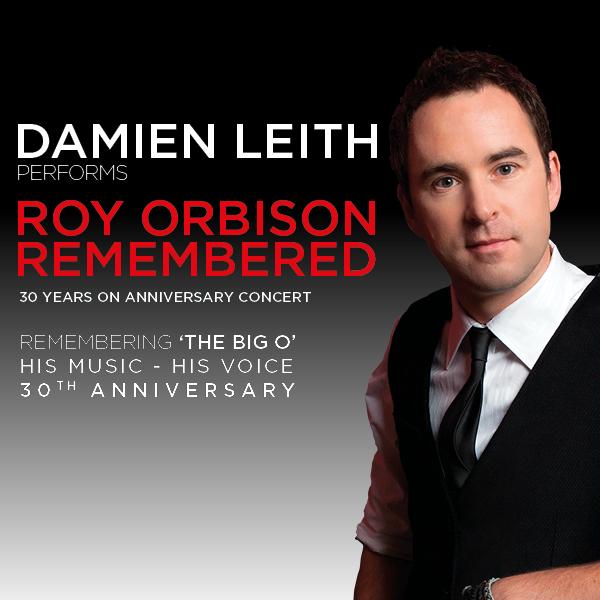 DAMIEN LEITH 'ROY ORBISON REMEMBERED'
Friday 7 Dec 2018 | $35.00
Doors open 7:30pm
Show from 8:00pm

ROY REMEMBERED – Limited Run.

December 6 2018 marks 30 years since we lost the venerable and unmatched musical icon, Roy Orbison. His artistry and his incredible voice still live on today in the countless hit songs that he left behind.

One of his great admirers, Damien Leith is gearing up to revisit the music of Roy in a limited run of concerts, 'Roy Remembered'. The show will see Damien perform songs from his platinum selling album 'Roy- A Tribute to Roy Orbison'. The album which was produced by Roy's late wife Barbara Orbison remained in the Australian Top 20 charts for 22 weeks. Damien says he will be performing songs such as 'In Dreams, Crying, Running Scared, Oh Pretty Woman, I drove all Night and Blue Angel, to name a few. The show is jam-packed with as many Roy songs that can be fitted into the set list.

Make sure to get your tickets early for what will certainly be an incredible night of entertainment.



For show terms & conditions click
Here