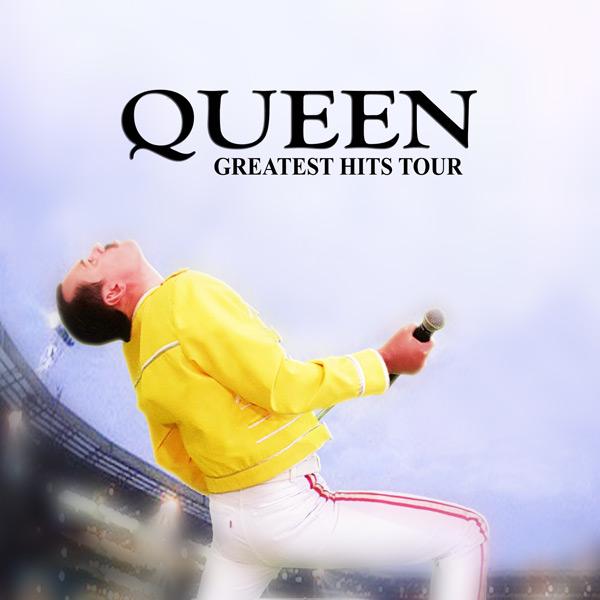 QUEEN BOHEMIAN RHAPSODY, GREATEST HITS TOUR, FEATURING THOMAS CRANE (18+)
Friday 1 Mar 2019 | $35.00
Doors open from 7:30pm
Show from 8:00pm

QUEEN – 'Greatest Hits Tour'
featuring
Thomas Crane & Bohemian Rhapsody

Thomas Crane & Bohemian Rhapsody had a most successful Theatre and Club tour of Sydney and NSW venues in 2017 with their Magic Tour Show as seen at Wembley Stadium in 1986.

And in 2018 they return with a new show to give their fans the Greatest Hits Tour. This show is playing at Dee Why RSL on Friday 1st March, 2019 - 8.30pm show.

QUEEN is amongst the greatest rock bands of the twentieth century and Freddie Mercury is hailed by many as the most charismatic and flamboyant performer in contemporary rock.

Queen - Bohemian Rhapsody, seen as the best Queen show in Australia if not The World, has been working hard on their new show to reproduce the sound and look of Queen and according to the harshest of music critics, they have nailed it. From their incredibly talented front man Thomas Crane who not only looks and sounds like Freddie Mercury, but is a consummate piano player. All band members also have a likeness to Brian May, Roger Taylor and John Deacon. So, this Queen show is as close as it gets to the real Queen.

Many critics have stated that Thomas is as good vocally as Freddie, and at his shows he gets the crowd's reaction just like Freddie. He can even sing amazing Opera so you won't be disappointed with his fantastic talent.

Now Thomas Crane with his hot band Bohemian Rhapsody will treat you to Queen's greatest hits bringing back to life the visual excitement, sound and stage energy that fans witnessed at a Queen concert. This live concert production is touring in 2018. You will hear all the great hits like We Will Rock You, Crazy Little Thing Called Love, We Are The Champions, Radio Ga Ga, A Kind of Magic, I Want To Break Free, Another One Bites the Dust, Bohemian Rhapsody.

Anyone who knows anything about Queen is well aware that a huge part of the Queen live experience was their stage presence, their flamboyance, theatrics and energy. This Queen performance captures the translation, posturing, preening, and the strutting and showmanship of Freddie Mercury. Bohemian Rhapsody stands alone to showcases the music of the greatest rock band of all times.

Thomas says "everything is here, right down to the trademark cheeky banter and singing contests between Freddie and his audience". Thomas says 'this Tour' is a progression from my previous successful tours and I can't wait to give Sydney audiences a taste of our new show'. It's great when punters tell us "This is the best show ever!". The inspiration that moved me to put this show together was when one couple during the last tour came up to me to say 'we saw Queen at a concert in the UK and we enjoyed your show just as much!' It makes it all worthwhile when fans comment on Facebook and email on how our show is like seeing and hearing the real Queen!

Bohemian Rhapsody manages to take everything that made a Queen show unique, and bring it back to life before your very eyes. Featuring some of Australia's best musicians Bohemian Rhapsody will leave you with an unforgettable Queen experience. For those of you who were fortunate enough to see Queen perform live during their reign, this will be a wonderful trip down memory lane and you will actually relive that Queen and Freddie experience.


For those of you who never got quite that lucky….
The Show Must Go On…. And it does….. with Bohemian Rhapsody !!
For show terms & conditions click
Here